HIRE VIRTUAL ASSISTANT SERVICES AT $4.5/HR​
Transform your ideas into reality with virtual assistant services designed for entrepreneurs, professionals, and business owners
How Tasks Expert changed lives? Hear from our newest members
Santiago Trujillo Zuluaga, Portugal
" Virtual Assistant a secret weapon for your business from a person you trust but may have not met face to face."
Why Tasks Expert Virtual Assistant Services​
Is chosen by Business Owners And Entrepreneurs
Elevate your brand with stunning logos, posts, and brochures created by our expert team
Build a powerful online presence with our team's core skill in web development
Let our VA's provide top-notch C-level assistance to help you manage your busy schedule
Get accurate and speedy data entry done by our team of experts with minimal errors.
Create engaging and high-quality video content with the help of our talented editing team
Boost your website's visibility with our expert team's skills in SEO and internet marketing
Save time and let our expert team handle your social media tasks by automating posts, likes, and comments
Our VA's specialize in handling real estate tasks with precision and efficiency
Why Hire A Personal Virtual Assistant ?
Our skilled professionals can take care of your administrative tasks, social media management, email management, and more, allowing you to focus on core business tasks. With our flexible services, you can scale up or down your virtual assistant needs as required, giving you greater control over your operations. Our virtual assistants are experts in their field and provide high-quality work while keeping your confidential data secure. By hiring a virtual assistant from Tasks Expert, you can save time, reduce costs, and improve your overall business performance.
Benefits Of Hiring A Virtual Assistant ?
Decreased Operational Costs
Increased Efficiency and Productivity
Focus on core operations
Access to Specialized Skills
Improved Customer Service
No Need for Additional Office Space
No vacation pays, employee insurance, etc
Reduce Workload
Assistants are available 24/7
Flexible Working Terms
Improved Work-Life Balance:
Risk-Free 10 hours trial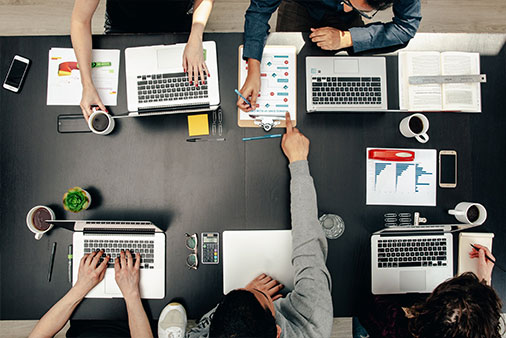 Task Expert is a great service. Made scaling my start up so much easier. Sandy is a great virtual assistant. Very organized and neat.
I have a small home-based company. Sandy at Tasks Expert has been helping me with sales efforts and social media. I've been very impressed with their service. I'll be renewing my contract for the rest of the year at a minimum.
Jason M. Payne
2023-01-26
Sandy K is great!
This is my first experience working with a virtual assistant. And the only reason I'm not giving this a five star is because of that fact. However, the task assistance were friendly knowledgeable, and I plan on continuing my subscription.
Alison Deatsch
2022-12-31
Our experience with Tasks Experts' non-technical expert has been great. Our VA is efficient, responsive, and talented. Customer service is very prompt.
Tasks Experts entire process is outstanding. From the ease of set up, to communication, to task execution, everything was perfect. I worked with Marshall H. He was creative in his problem solving and had outstanding communication. He added value and went above on multiple tasks where he could've simply finished it. The price for value is incredible. I cannot recommend the service enough.
Alexander Lewin
2022-12-01
The were helpful in solving an issue I had.
Sugaring beauty boudoir info
2022-11-07
It was a little bit complicated at the beginning to find a receptionist for my time zone pst. The sale department was little pushy . I decided to change for digital marketer instead, Marshall is really talented, he helped us with the website, Instagram page, flyer. He looks passionate at his job. Always good idea I will buy another package to continue with him.
Winslow Marshall
2022-10-28
I've been very impressed by the efficiency and accuracy of Task Expert's work. I'd highly recommend!
Nancy K has been so helpful with all I have asked of her. It has helped me to focus on other priority issues, knowing my clients are still getting the best service.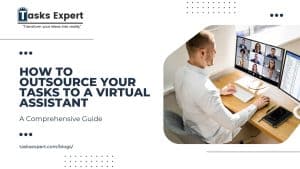 How to Outsource Your Tasks to a Virtual Assistant: A...
Read More