An entrepreneur will find it to be a most elegant and useful way to get work done by outsourcing (hiring a virtual assistant), as a businessman has much more work to do than being trapped in minor tasks. If you don't have enough office space for another employee, or if you work from home and need assistance with your growing business, hiring a Virtual Assistant is the best option. Whatever the reason, hiring a virtual assistant can be a great low-cost option for entrepreneurs who require assistance.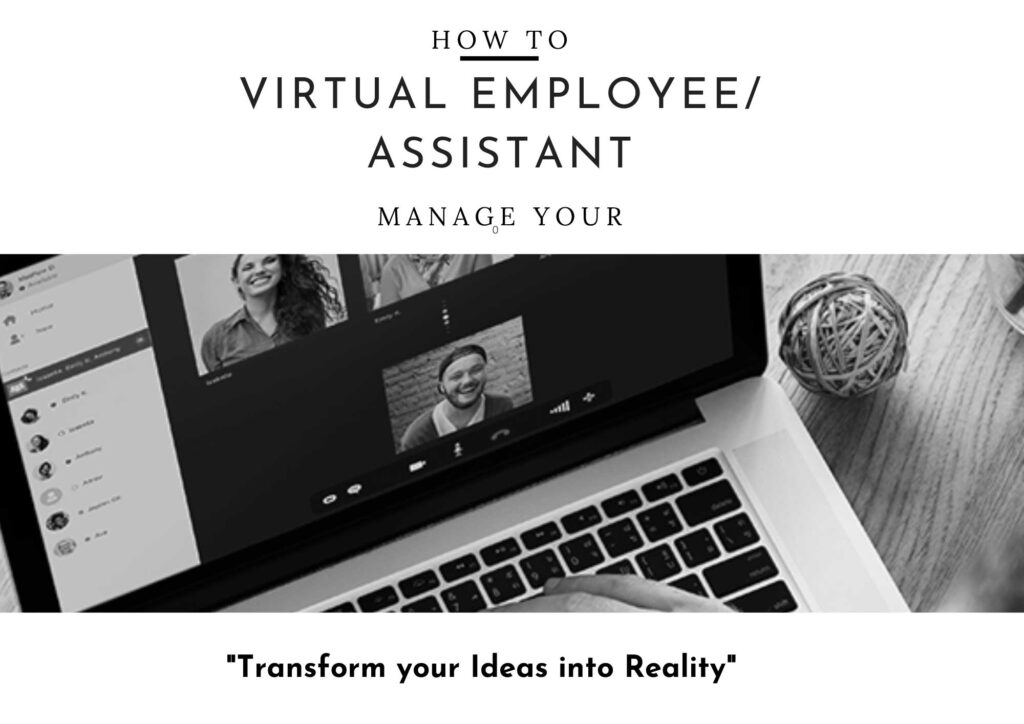 Here are some things to keep in mind when it comes to managing your virtual employee/assistant:

1. Receive an update every half an hour: To determine whether the tasks are progressing in the right direction, we should request updates every 30 minutes. This will assist both them and you in determining whether the work is on track or if any changes are required

2. Don't let your inbox become overloaded: Nothing is more annoying than having your e-mail inbox congested with messages containing minor queries from your VA. Request that your VA collect all of the questions they had and ask them in a single email or on a call so that you can answer them all at once and not miss anything.

3. Consistently communicate via instant messenger: If your virtual assistant does not speak English well, try communicating via instant messenger. You can invite them to join you on Skype, Google Hangouts, Slack, and other similar platforms. Otherwise Are you concerned that hackers will read your private conversations? You may also suffer a loss as a result of it.

4. Maintain your files in the cloud: If your virtual assistant leaves before the end of a project, take the files he or she was working on with them via email attachments or Google Drive. As part of your
contract, demand your VA save all files to a service such as DropBox [Google Drive is another good option]. That way, if your assistant ends up leaving, you'll have a copy of everything.
5. Specify your expectations accurately: Define your expectations accurately with the VA as to how and in what manner you want the work done. Treat your virtual assistant like an in-person employee by providing a detailed job description, and mentioning directions. Or VAs may end up trying it their own way, which can mess up.
6. Fire quickly: It's a buyer's market out there for employers looking
for VAs, so if you hire someone who is unresponsive, fire them right away. If you're working with a virtual assistant company, you can request someone else. You can opt to hire other VAs who are interested in helping you with your tasks.
Tasks Expert offers 24/7 assistance to help you reduce your workload and save money. Join the hundreds of Entrepreneurs & Professionals just like you that save up to 60% by hiring a Virtual Assistant to provide specialized and expert services that propel your business forward. Select Tasks Expert and sign up for 10 Hours Trial Today.